Windex
The Windex direction indicator
is an indispensible tool for sailors of all levels since it allows instant and accurate wind information at all points of sail.
Contact us for more information
Windex Development AB
We are a research and development company that have invented, produced and distributed the WINDEX Wind Direction Indicator for 45 years. During these years we have produced and distributed more than 1,5 million WINDEX Wind Direction Indicators to more than 40 countries on five continents.
Weather you are a sailing enthusiast, a potential distributor or just one of our many happy customers we would love to hear from you.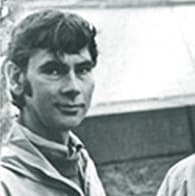 Sven-Olof Ridder
WINDEX Designer/Inventor
Sven-Olof Ridder early on chose a career as an aeronautical engineer and researcher at the Royal Institute of Technology in Stockholm, where he mainly pursued low speed aerodynamics. Amongst others he worked with the many fighter planes being developed in Sweden. Sven-Olof first conceptualized the idea of the WINDEX in 1964 and has been involved in its development .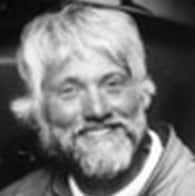 Lars Bergström
WINDEX Co-Designer/Head of Marketing
Lars Bergström was a key partner in the development and marketing of the WINDEX. When he emigrated to the United States he also took over the sales and marketing of the WINDEX in the US market. Lars was a keen sailor and active in many areas of the sailing community up until his tragic passing in 1997.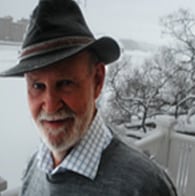 Harald Unden
CEO - Windex Development AB
Harald Unden was involved in the development of the WINDEX from its very first day 1964. He has been the Managing Director of RADAB and later Windex Development AB for 45 years. Harald has been a leading force in the many projects that the company has been involved in since it's inception.
The Windex story
The WINDEX was first designed and brought to market in 1964 by RADAB (Research And Development AB), a small company run by three young engineers who also happened to be close friends, Sven-Olof Ridder, Harald Undén and Lars Bergström.
The original WINDEX design by Sven-Olof Ridder, an aeronautical engineer who is recognized worldwide for his design skills, was made of aluminum. The design was successful and soon became popular with Swedish sailors. However, the international breakthrough came in 1972 when a large investment in plastic tooling was made, which allowed for large quantity production at a lower cost. One of the design criteria at the time was that the WINDEX should be "as sensitive in light air as cigarette smoke". The solution was a plastic wind vane with low weight and a large fin mounted on a Sapphire jewel bearing like a compass needle.
This design, which incorporates the now famous Sapphire jewel suspension has remained unchanged and extremely popular with sailors through the decades.
RADAB and its founders have also been involved with the development of several other successful engineering projects, among them are the Windex 92 Family Cruiser and the Windex 1200 C.